June 4th, 2023
Homerun: "Square One" live Music Video Premiere in Kassel
"Square One", the third part of the KAMANKO music video trilogy premiered live at Kulturzentrum Schlachthof on May 20th 2023 in our hometown Kassel. The screening consisted of all three videos, "Breeze", "Drive" and "Square One", inviting the audience to 20 minutes of cinema experience before the band's big release show. Besides the overwhelming applause and feedback, a large part of the crew was present and got to see the result of their hard work and commitment – and celebrate it together.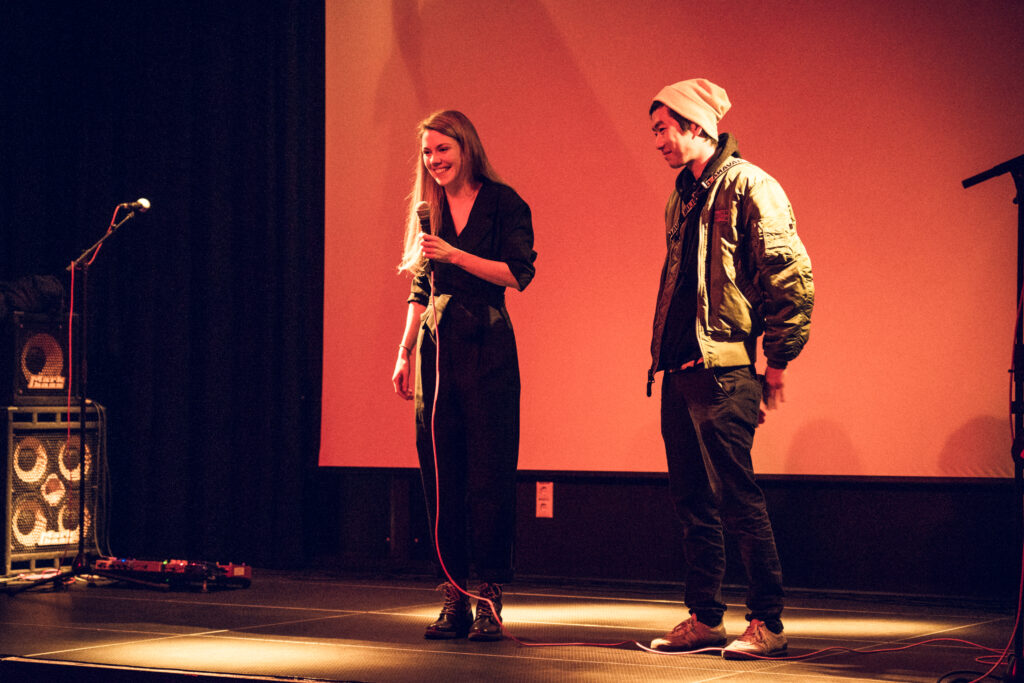 To round things up, several dancers presented contemporary live performances while KAMANKO performed the songs "Drive" and "Square One", making the evening an interdisciplinary cultural event.
The music video had its online premiere one day later, on May 21th, and is now available via Vimeo – while being prepared for a film festival tour.
May 7th, 2022
"Best Documentary" at Tonnau Short Film Fest in Wales, UK
"Patrycia" won the award for "Best Documentary" at the Tonnau Short Film Festival in Aberystwyth, Wales. The screening, being the UK premiere of the film, took place at Aberystwyth Arts Centre Cinema and was followed by a Q&A and talks with audience members as well as fellow filmmakers. The awards ceremony was accompanied by another screening program and gave room for more conversation and valuable feedback from international filmmakers, including the festival judge, filmmaker Greg Bevan, who appreciated the film for its hybrid nature and observational way of filmmaking.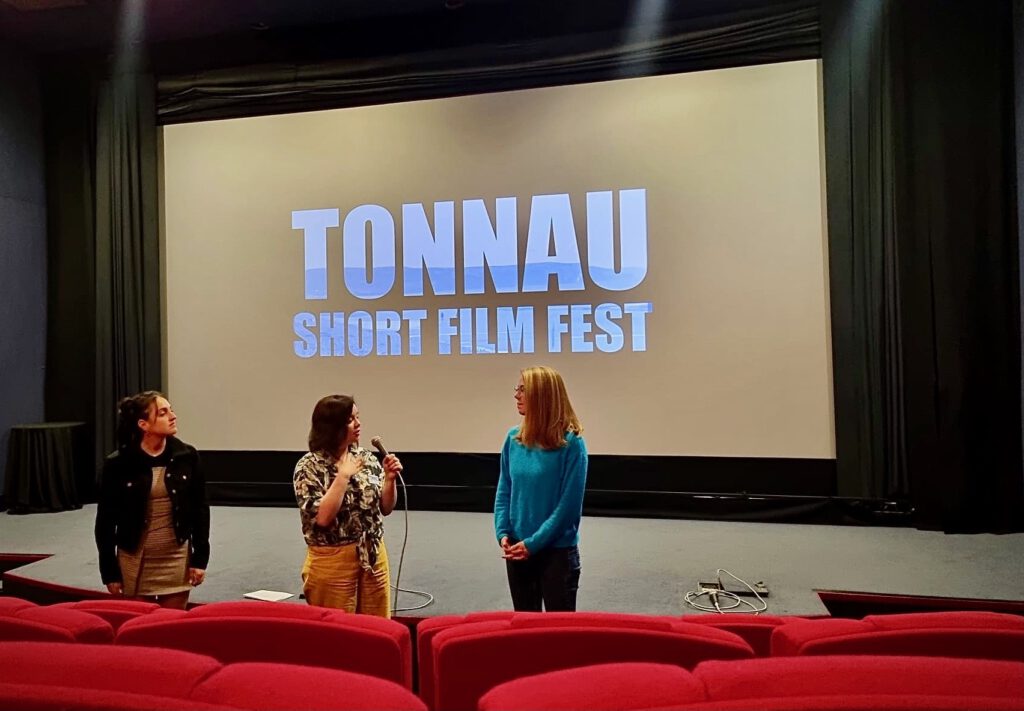 November 7th, 2021
German Festival Premiere at the 20th FILMZ – Festival of German Cinema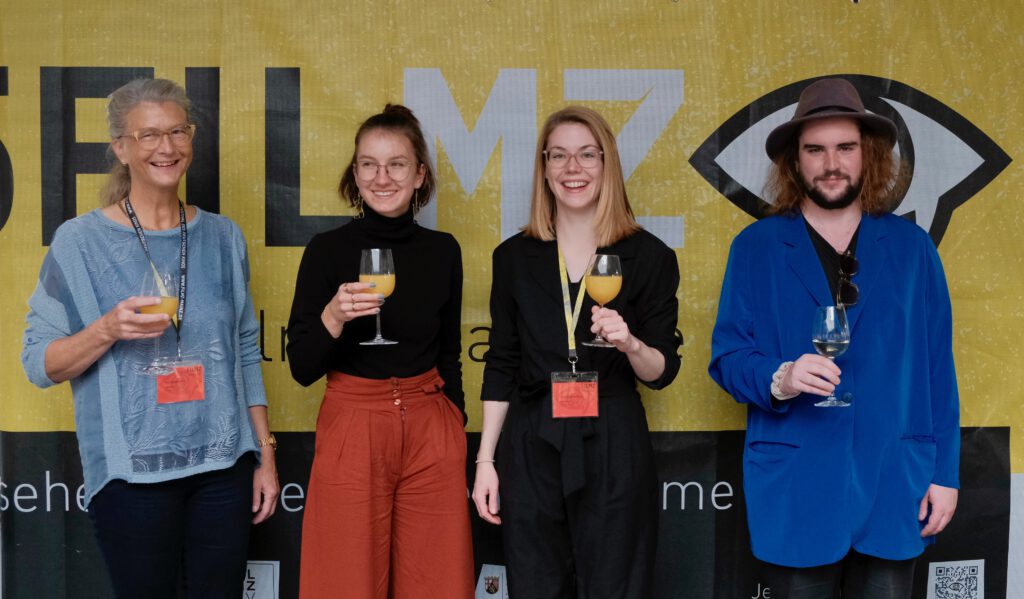 "Patrycia" celebrated its cinema premiere at the historical arthouse "Capitol" in Mainz in front of a large audience. After a long time of online film festivals and on-demand streaming, the film could finally be watched on the big screen, together with others: friends, industry professionals and festival visitors.
The crew was interviewed for the festival's talk show format "FILM TALK", now available on YouTube via the FILMZ channel.
December 14th, 2019
BREEZE goes Austin, Texas
"BREEZE" was selected to be screened at the Austin Music Video Festival, the world's largest festival for music videos in Austin, Texas. It was nominated for the Overachiever Award and screened at the Alamo cinema "Ritz" in Austins vibrant and diverse city center.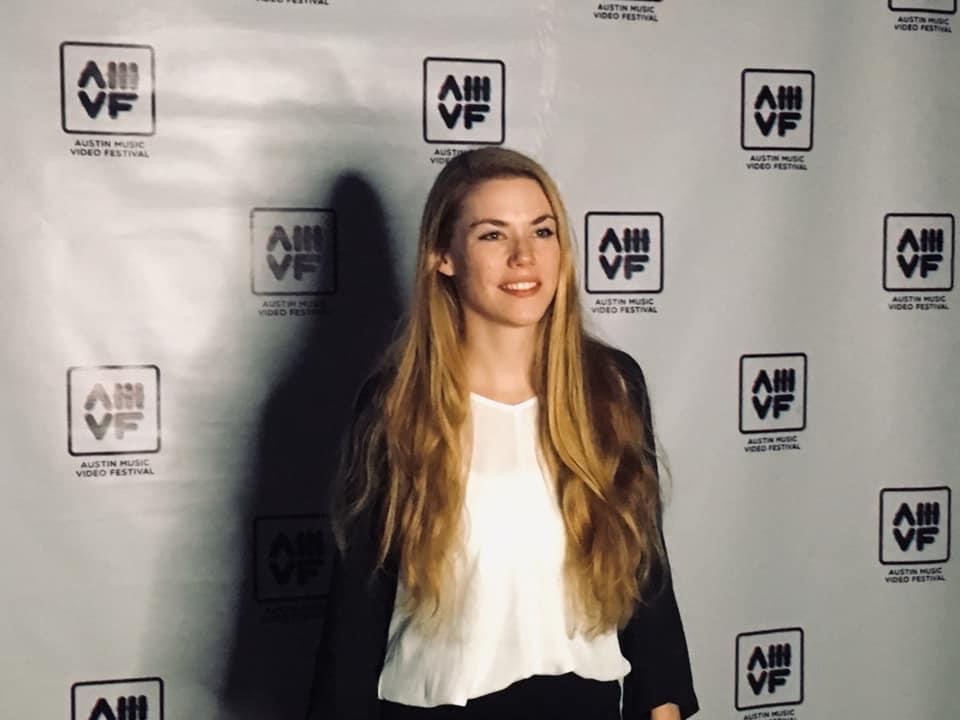 The festival week in Austin enabled us to connect with other filmmakers and musicians, plan further international collaborations and dive into Austins colorful artistic diversity.